"A portrait is not made in the camera but on either side of it." –Edward Steichen
The relationship I build between people and their stories is why I love photography. I thrive on meeting new people, hearing new stories, and portraying these events visually. Telling your story through the lens of my camera is not only important but the joy of my job. Whether I'm photographing your wedding, event, or your family your story will shine through. I find those beautiful, natural moments during our session that will stand out and capture your true personality.

I attended Savannah College of Art and Design with a Bachelor's of Fine Art in photography. My training through SCAD taught me the ins and outs of photography and has helped me to grow strong roots for my career. Transitioning into professional photography in 2009 and capturing many different moments and events, has taught me to work on my toes and stay calm under pressure.
It's hard for me to ever put my camera away. Photography is not just my job but also my passion. No matter where I go I have my camera with me. Check out my Instagram and my Facebook feeds to keep up with new work. I hope you'll contact me and we can start to document your story.
Check out my Profile on The Knot!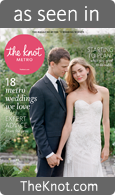 Notable Clients
I have worked with many different clients and have captured a variety of photographic projects for companies throughout the Southeast.
Georgia Aquarium
Sweetwater Brewing Company
Ocean Mysteries
Dunwoody Country Club
G.P. Putman's Sons
NBC Universal
Morgan Stanley
Keystone Mill Works
Peggy Slappey Properties INC
Transwestern
Reviews and Testimonials
"Everyone told me leading up to my wedding day that the entire event would be a blur. Everything happens so quickly and before you know it your beautiful day that you've been planning for forever is over, which is why the photographer choice is so very important! The photos Addison took during our wedding and ceremony capture every part of the day and show the beautiful scene I worked so hard to create. Addison was great about getting every single shot, as many photos as he took that day you'd think he would've had to have been two people. And man are they gorgeous! Exactly what I wanted and I'll cherish the photos for the rest of my life. He was great to work with and made sure to get input on what we wanted, as well as providing us some creative ideas of his own. Highly recommend!" – Lauren
"Made me look handsome enough that people believe I could marry someone as beautiful as my wife!" – Sean
"It was such a lovely surprise and looking at the pictures – it was definitely the best gift anyone could have given us. The pictures are beautiful and they perfectly captured the sentiment of the wedding and us. Thank you again." – Genessa & Paul
"Addison! We loved every single photo and we can't wait to see the rest!! You did such a great job and literally every guest I've talked to has said what a wonderful job you did and has asked who you were. I will definitely be recommending you to anyone and everyone." -Elizabeth